Use Lockabox One in and around the home to help reduce risk of accidental poisoning and control access to food, alcohol and other senstitive items.
Keep young ones from accessing medicines, allergenic foods or alcohol
Great for locking away games and gadgets when the word 'no' just isn't enough
Organise DIY supplies, washing tablets, button batteries, e-cigarette refills and other small hazardous household items
A lockable 'timeout' box for games and gadgets
Lockabox One is also great for charging mobile phones, tablets and controllers whilst secured inside
Keep cosmetics and private personal items safe in bedrooms and bathrooms
Wholesale is available from our dedicated Trade Portal
Made in Britain
"A brilliant item to keep my children's mitts off things they shouldn't have! The Lockbox is large enough to store various items, yet streamlined that it can fit very easily in a kitchen cabinet."
" Seldom do you come across something so simple, yet so convenient."
Store Areas
Improved organisation and accountability in storage rooms and cupboards. Suitsable for both home or workplace.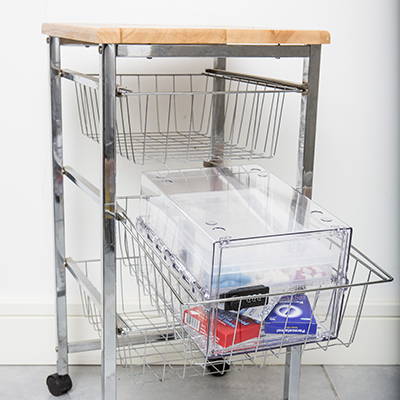 Bathrooms
'Out of reach, but close to hand' – Improve safety and access to prescription creams and cleaning products.
Bedsides
Keep personal items private in hospital wards and medicines secure and safe from others when self-medicating.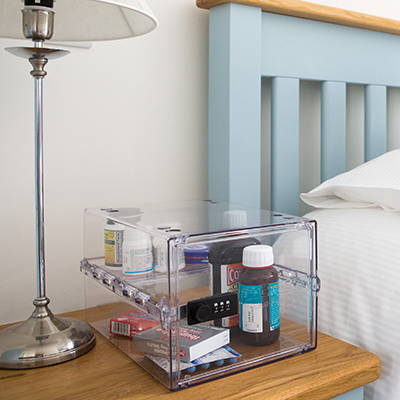 Fridges 
Allergies and medicine storage, specialist diets and laboratory use - Lockabox is also suitable for fridges and freezers.