Sharing a living space can be a challenging experience. Many people find it easier to have a separate space to store food and personal items.
Lockabox One makes this easier than ever and allows people to enjoy the best of house sharing, without the common complaints.
This innovative locking box is durable, hygienic and discrete. Featuring a 3-digit combination lock, our award-winning product is trusted by hundreds of people living in shared accommodation.
Lock food, milk, snacks and other daily essentials in shared fridges and cupboards
Keep toiletries and medications separate in shared dorms and bathrooms
Designed to stack easily between standard fridge shelves
Store private items away from others
B2B wholesale is available from our dedicated Trade Portal
"Excellent for keeping foodstuff cool in the fridge whilst ensuring unauthorised fingers are deterred from messing! British made too, which is a rare but fantastic thing these days."
"Brilliant product. Exactly what I needed. Works as a food safe in fridge, freezer and cupboard where there is shared access. Problem solved. A sound investment. I'm going to buy more."
Store Areas
Improved organisation and accountability in storage rooms and cupboards. Suitsable for both home or workplace.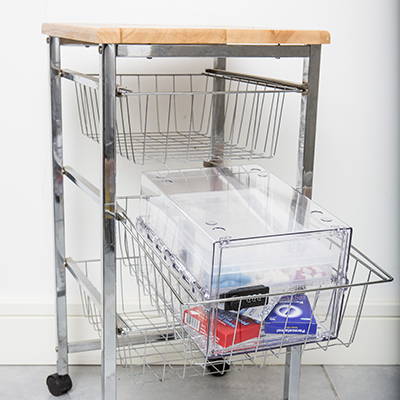 Bathrooms
'Out of reach, but close to hand' – Improve safety and access to prescription creams and cleaning products.
Bedsides
Keep personal items private in hospital wards and medicines secure and safe from others when self-medicating.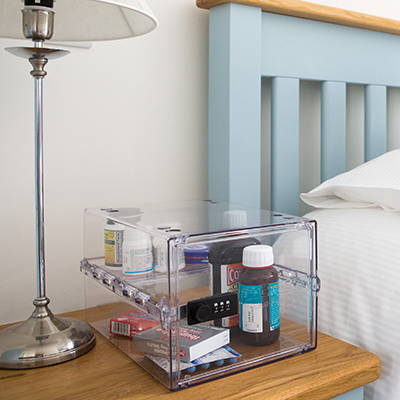 Fridges 
Allergy and medicine storage, specialist diets and laboratory use - Lockabox is also suitable for fridges and freezers.