Improve safety and efficiency in home, hospitals and care settings. Ideal for safe storage of medicines and food when caring for others.
Design and manufacturing techniques make Lockabox One an exceptionally affordable solution that does not compromise on quality.
Durable, hygienic and discrete, our award-winning product is trusted by hundreds of care homes and carers. Ideal for caring for those with dementia, diabetics, allergies and much more.
Well suited to fridges, it's ideal for assisting in the storage of food and medicines when caring for people with dementia
Great for diabetic treatment and management through keeping essential food stuffs separate
A physical aid to help with eating disorders or when dieting
Use in foster care to organise and secure potentially harmful items around the home
"Great product, bought to keep medicines safe from elderly relative who otherwise could overdose."
"Perfect for locking away blister pack drugs for care workers to access safely."
Store Areas
Improved organisation and accountability in storage rooms and cupboards. Suitsable for both home or workplace.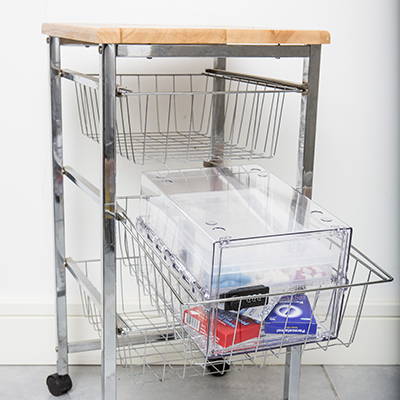 Bathrooms
'Out of reach, but close to hand' – Improve safety and access to prescription creams and cleaning products.
Bedsides
Keep personal items private in hospital wards and medicines secure and safe from others when self-medicating.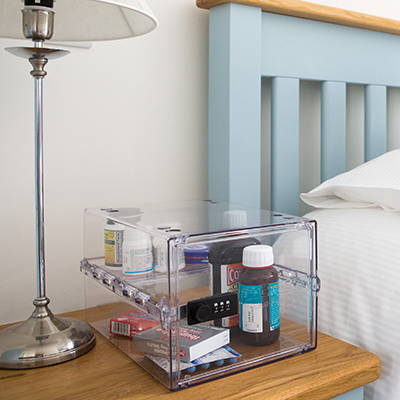 Fridges 
Allergies, diabetic treatment, specialist diets and laboratory use - Lockabox is also suitable for fridges and freezers.