All the benefits of traditional classroom storage but with added safety.
You can use Lockabox One throughout schools and nurseries to keep little hands from harm and ensure medications are safely locked away.
This innovative locking box is hygienic and discrete, featuring a 3-digit combination lock, ideal for nurseries, primary and secondary schools and colleges.
Store craft equipment and potentially hazardous items in classrooms
Organise food and medicines in staff rooms
A portable and secure first aid box around the school
A lightweight locker on group outings and field trips
Lock away personal property and mobile phones during lesson times
Wholesale is available from our dedicated Trade Portal
" Seldom do you come across something so simple yet so convenient."
"Excellent for keeping foodstuff cool in the fridge whilst ensuring unauthorised fingers are deterred. British made too, which is a rare but fantastic thing these days."
Store Areas
Improved organisation and accountability in storage rooms and cupboards. Suitsable for both home or workplace.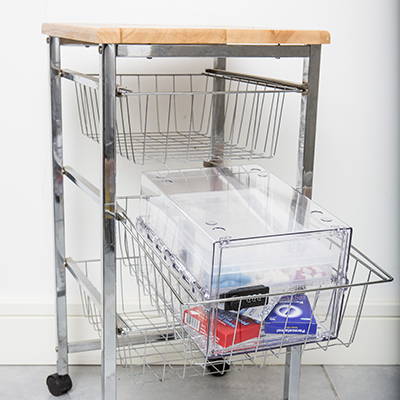 Bathrooms
'Out of reach, but close to hand' – Improve safety and access to prescription creams and cleaning products.
Bedsides
Keep personal items private in hospital wards and medicines secure and safe from others when self-medicating.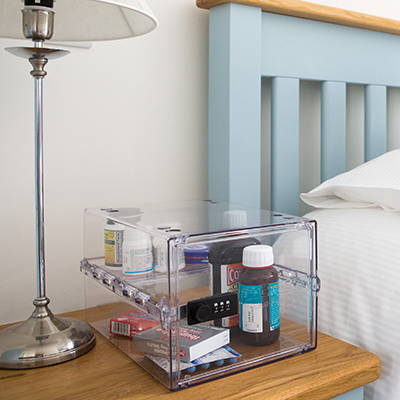 Fridges 
Allergy and medicine storage, specialist diets and laboratory use - Lockabox is also suitable for fridges and freezers.