A secure space for staff electronics, or a more accountable storage system for specialist materials, samples or data.
Lockabox One is a great new addition to traditional commercial storage. Use as a convenient safe-space for stationary, tech and private documents in collaborative work spaces and offices.
Stow away employee mobile phones and personal items for safety purposes in warehouses, factories and workshops. Excellent solution to keep WIFI routers safe and secure yet still able to transmit signal.
Innovative locking box to keep office items safe  
Ideal to store tech items, stationary and private documents
Lockable storage box that is durable, hygienic and discrete
3-digit combination lock
Used by hundreds of workers to keep offices organised
Wholesale is available from our dedicated Trade Portal
"Seldom do you come across something so simple, yet so convenient."
"Just what I was looking for. Simple to set combination, lightweight but sturdy."
Store Areas
Improved organisation and accountability in storage rooms and cupboards. Suitsable for both home or workplace.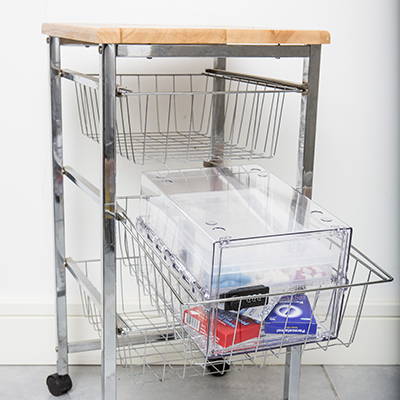 Bathrooms
'Out of reach, but close to hand' – Improve safety and access to prescription creams and cleaning products.
Bedsides
Keep personal items private in hospital wards and medicines secure and safe from others when self-medicating.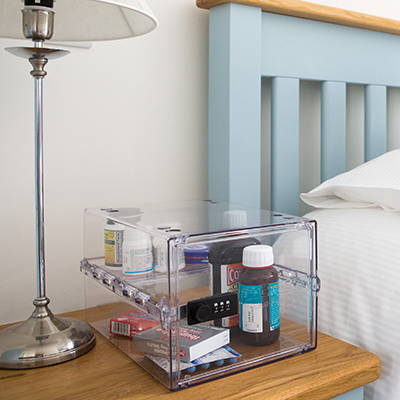 Fridges 
Allergies and medicine storage, specialist diets and laboratory use - Lockabox is also suitable for fridges and freezers.